Flathead Valley Ice Fishing Charters
Half Day Trip (4 Hours) – $400
Includes one person, additional guests are $25.00 each (maximum of six persons)
Have you have ever been curious about the sport of ice fishing? Here is your chance!
Flathead Valley has some of the best and truly unique ice fishing in Northern Montana and we cant wait for you to experience all the enjoyments ice fishing has to offer!
Whether you are visiting the Flathead Valley on an ice fishing vacation, or checking out fishing spots closer to home, fishing outings offer a great opportunity to get away from it all and make memories that will last a lifetime!
Do We Need Experience?
NO! Our knowledgeable, kid-friendly, enthusiastic guides provide a fun and positive environment for all. You will learn all techniques and tricks while keeping you warm and safe at the same time.
We use all top-of-the-line electronics and equipment with a variety of heated and insulated portable shelters to keep you toasty from the elements.
Our Ice-Fishing Guides
All of our expert guides are licensed, insured and have First Aid certifications. They are highly attuned to your needs and will customize a specific ice fishing adventure to suit you and your family.
We take pride in providing a relaxing, fun and comfortable ice fishing experience. And we take just as much pride in customers' satisfaction as we does in catching fish!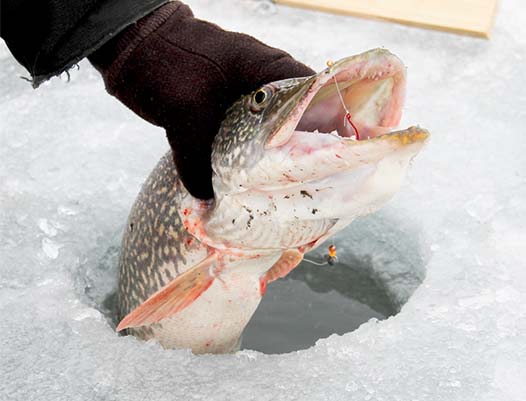 Check Availability & Book Now!
Great time out on Mike's boat. Super friendly, incredibly knowledgeable, and the hardest working outfitter and guide you'll find for some fishing on Flathead lake. Filleted the fish on the boat and did all the heavy lifting while we were fishing too. Highly recommend. Can't wait to visit the area again and go back out on the lake with Mike and his crew….
Captain mike did an exquisite job on this charter! He had a fine boat fit for the job! Air conditioning and heating. Anyone could go on this trip- very accommodating and caring about the comfort of his passengers. I give mike a 10/10 Well done mike!! I will recommend all I can. It was a time I'll never forget. I got 3 different species of fish and 2 off my bucket list! A job well done Mike! Thanks so much and can't wait to do it again!…