Flathead Valley Ice Fishing Charters
Half Day Trip (4 Hours) – $400
Includes one person, additional guests are $25.00 each (maximum of six persons)
Have you have ever been curious about the sport of ice fishing? Here is your chance!
Flathead Valley has some of the best and truly unique ice fishing in Northern Montana and we cant wait for you to experience all the enjoyments ice fishing has to offer!
Whether you are visiting the Flathead Valley on an ice fishing vacation, or checking out fishing spots closer to home, fishing outings offer a great opportunity to get away from it all and make memories that will last a lifetime!
Do We Need Experience?
NO! Our knowledgeable, kid-friendly, enthusiastic guides provide a fun and positive environment for all. You will learn all techniques and tricks while keeping you warm and safe at the same time.
We use all top-of-the-line electronics and equipment with a variety of heated and insulated portable shelters to keep you toasty from the elements.
Our Ice-Fishing Guides
All of our expert guides are licensed, insured and have First Aid certifications. They are highly attuned to your needs and will customize a specific ice fishing adventure to suit you and your family.
We take pride in providing a relaxing, fun and comfortable ice fishing experience. And we take just as much pride in customers' satisfaction as we does in catching fish!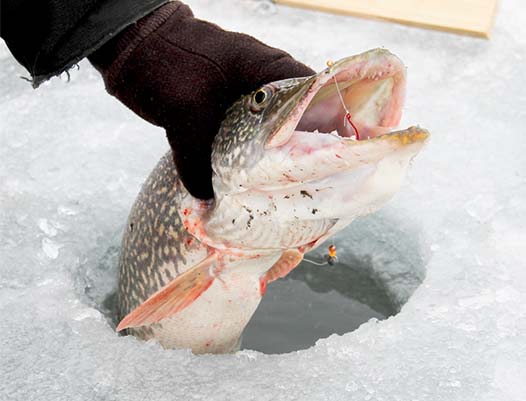 Check Availability & Book Now!
We had an amazing time on the lake with Dillon Tiffany! Although it was unusually windy and rough, he made it a smooth and enjoyable trip. Highly recommended fishing charter service!!!…
So as we all know as fisherman the moon an weather can change everything overnight. I have fished for years I have seen every condition known to man kind an honestly with the conditions ahead of us yesterday I was ready to throw in the towel. Even knowing captain Pete for years I thought even if we found fish getting them to bite was going to be an up hill battle at best. But my good friend an guide was not going to let us give up that easy he hunted an searched an left no stone unturned an he found the fish an before I knew it my young wife was hooked up on her first big whitefish an while she was reeling in boom I hooked up on another. Unbelievable this man is a true testament of a great guide an fisherman even with all my year's of fishing trophy fish I was amazed couldn't say enough about these guy's….